D. Dale Howard, Attorney At Law


| | |
| --- | --- |
| | |
| | |
| | |
| D. Dale Howard, Attorney At Law | |
| | |
Attorney At Law

Location: Boone, North Carolina

Phone: 828-264-6411

Fax: 828-264-5424

Contact Me

Dale was born November 19, 1944, in Wichita, Kansas. He attended University of Kansas, BA, 1965 and Stanford Law School, L.L.B., 1968.

After four years active duty in the Judge Advocate General Corp, U. S. Navy, Dale returned to Northern California and practiced with firms in San Jose, San Francisco and Monterey. His principal area of practice was defense of product liability claims against automobile and pharmaceutical manufacturers. Most claims involved complex and innovative engineering, medical and pharmacological questions, expert witness testimony, voluminous documents, crash test analysis and design. Cases included the representation of clients in State and Federal Courts throughout the Western United Sates. In addition to product liability litigation, Dale represented contractors and owners in construction litigation, real estate development disputes, partnership dissolutions and assets partition, including equitable distribution of marital assets.

In 2004, Dale relocated to the Western North Carolina High Country and joined Clement Law Office in Boone, North Carolina. His work presently involves real estate litigation, easements and rights-of-way, homeowner associations, enforcement of covenants and restrictions, title and ownership issues, development rights and buy and sell agreements; litigation involving disputes among partners, members and shareholders of entities engaged in real estate development or other business activities; disputes involving insurance coverage for commercial and residential properties; estate and trust work and litigation involving construction litigation involving both commercial and residential construction, liens and other secured interests; finance litigation, including foreclosure actions, enforcement of guaranties and other issues arising with general financial transactions; general business and corporate work; and administrative issues with local governmental agencies involving zoning and permitting. Dale provides pro-bono counseling and advice to non-profit entities involved in artistic and cultural activities in the community.


Areas of Practice

Real Estate Law and Litigation
Business Law and Litigation
Construction Law and Litigation
Eminent Domain / Land Condemnation
Land Use and Zoning
Wills and Will Disputes
Employment Law and Litigation
Personal Injury
Property Distribution and Equitable Division of Business


Bar Admissions

North Carolina, 2000
California, 1969
U.S. District Court Western District of North Carolina, 2007
U.S. Court of Appeals 9th Circuit, 1969
U.S. Supreme Court, 1988


Education

Stanford Law School, Palo Alto, California
LL.B.
University of Kansas, Lawrence, Kansas
B.A.
Major: History


Professional Associations and Memberships

North Carolina State Bar
24th Judicial District Bar, Member
Watauga County Bar Association, Member


Published Works

Effective Introduction of Evidence in California, Continuing Education of the Bar, 1990
Effective Introduction of Evidence in California, Continuing Education of the Bar, Updated, 2000


Professional Associations and Memberships

North Carolina State Bar
North Carolina Bar Association, Member
American Bar Association, Member
North Carolina Advocates for Justice, Member
24th Judicial District Bar, Member
Watauga County Bar Association, Member


Fraternities / Sororities

Kappa Sigma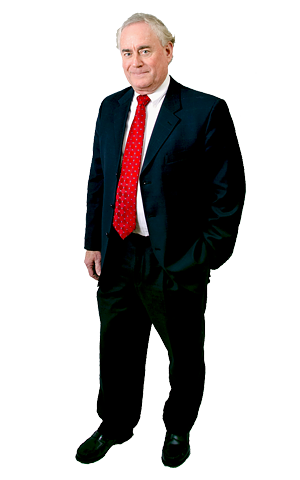 D. Dale Howard, Attorney At Law


Call Us 828-264-6411




Law Practice Areas












Disclaimer
Privacy Policy

Map To Clement Law Office In Downtown Boone NC